Southern Star receives American Gas Association safety recognition
(Owensboro, KY – Southern Star Central Gas Pipeline, Inc.) – Southern Star was recognized as an industry leader in safety at the 2023 American Gas Association (AGA) Operations Conference & Biennial Exhibition in Grapevine, TX.
Our team earned the 2022 Safety Achievement Award in for achieved the lowest Days Away, Restricted or Transferred (DART) incident rate in the transmission company category. The DART rate for Southern Star in 2022 was 0.00, putting us at the top of the large transmission company category for AGA.
This is the first time Southern Star has been recognized by AGA as an industry leader in safety as our team received the award in front of more than 3,000 event attendees.
Jeremy Troutman, Director of Safety & Integrity in Owensboro, KY called this award a great honor for the Southern Star team and the company's safety culture.
"This is another huge step in our safety culture's progression along the Bradley Curve," said Troutman.
The Bradley Curve depicts the four-stages of a safety culture in progression from "reactive" to "interdependent," with diminishing incident rates in that progression. Sam Holliday, Safety Manager in Kansas City, MO said receiving an award like this reinforces what he already knows about our company's safety culture.
"Only two large transmission companies were recognized as industry leaders, and this wouldn't be possible without every team member focusing on safety each and every day," said Holliday.
The Southern Star Safety team is constantly looking for opportunities to make a safer workplace and continue to bring awareness to potential safety concerns.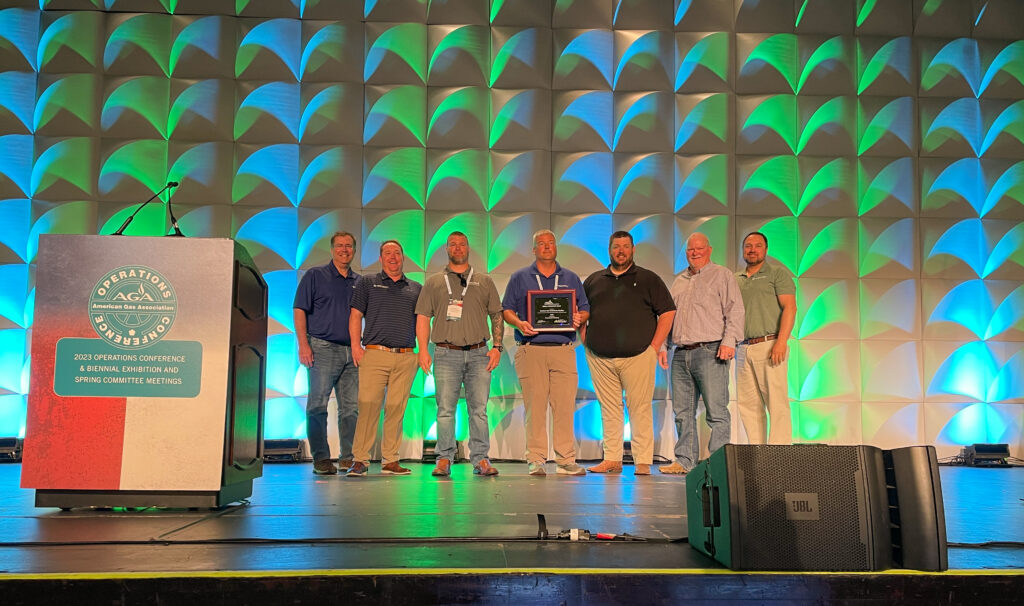 Media contact:
Karen Goedde
Director, Communications and Public Relations
karen.goedde@southernstar.com
(270) 852-4495
About Southern Star Central Gas Pipeline, Inc.
Southern Star is a leading transporter of natural gas to America's heartland, with approximately 5,800 miles of natural gas transmission pipeline in the Midwest and Mid-Continent regions of the United States. Our pipeline system, facilities and employees are located in Missouri, Kansas, Oklahoma, Wyoming, Colorado, Nebraska and Texas, with our headquarters in Owensboro, KY. For more details, visit: https://southernstar.com/newsroom/media-kit